Esta pequena ilha não deve ser esquecida, como quando se trata de viagens rodoviárias. Há algumas viagens rodoviárias no Reino Unido que não devem ser perdidas. E um benefício de ser uma pequena ilha é que você nunca está muito longe da civilização na forma de uma refeição saborosa ou um posto de gasolina quando você precisa de um.
Coloque as botas de caminhada, arrume seu carro e prepare sua lista de músicas, você vai querer fazer essas viagens fantásticas no Reino Unido.
#1 Lake District, Inglaterra
As colinas e os vales do Lake District permitem vistas deslumbrantes. Dirija pela A1M e pela A66 até Barnard Castles, faça uma parada para conhecer o um charmoso pântano que fica no local, em seguida continue pela estrada de Kirkstone para você chegar até a cidade de Ambleside, que fica nas margens do Lago Windermere. Caminhe ao redor do Lago Windermere, depois aproveite para dar um passeio de balsa pelo lago para ter belas vistas.
#2 Peak District, Inglaterra
O Peak District foi o primeiro Parque Nacional do Reino Unido, recebendo o título em 1951. Ele abrange os condados de Derbyshire, Cheshire, Greater Manchester, Staffordshire e Yorkshire, o que lhe dá uma idéia de quão grande ele é. Uma viagem na estrada do parque – com cerca de 42 quilômetros – vai lhe oferecer uma impressionante viagem com lindas paisagens, especialmente na região de Snake Pass.
#3 Cumbria e Northumberland, Inglaterra
Viaje pela A686 e atravesse por Penrith em Cumbria até a Ponte Haydon de Northumberland. Você se impressionará com o cenário dramático e as paisagens que nunca imaginou serem possíveis no Reino Unido. Com certeza você vai querer parar para apreciar a paisagem e tirar belas fotos.
#4 Cheddar Gorge, Inglaterra
No coração do oeste do país, cerca de 10 quilômetros a sudoeste de Bristol, fica Cheddar Gorge. A paisagem é particularmente incomum, com grandes falésias calcárias.
#5 Snowdonia, País de Gales
Snowdonia é o lugar ideal para os aventureiros, com diversas atividades radicais na natureza. Um ótimo passeio em Snowdonia é ir de Wrexham para Bala. Você vai dirigir por cerca de 29 quilômetros partindo de Dolgellau, uma cidade pequena e pitoresca. Dirija a A494 para a A487 através da Cader Idris, que é a segunda montanha mais alta do País de Gales.
A estrada em direção a Machnlleth serpenteia por vales verdejantes e pelo lago Tal-y-Llyn. Quando você chegar Machnlleth, pegue a A489 para a Estrada Cemmaes e depois a A470 de volta para Dolgellau antes de voltar para a A494 ao longo do lago da cidade de Bala.
#6 Black Mountain Pass, País de Gales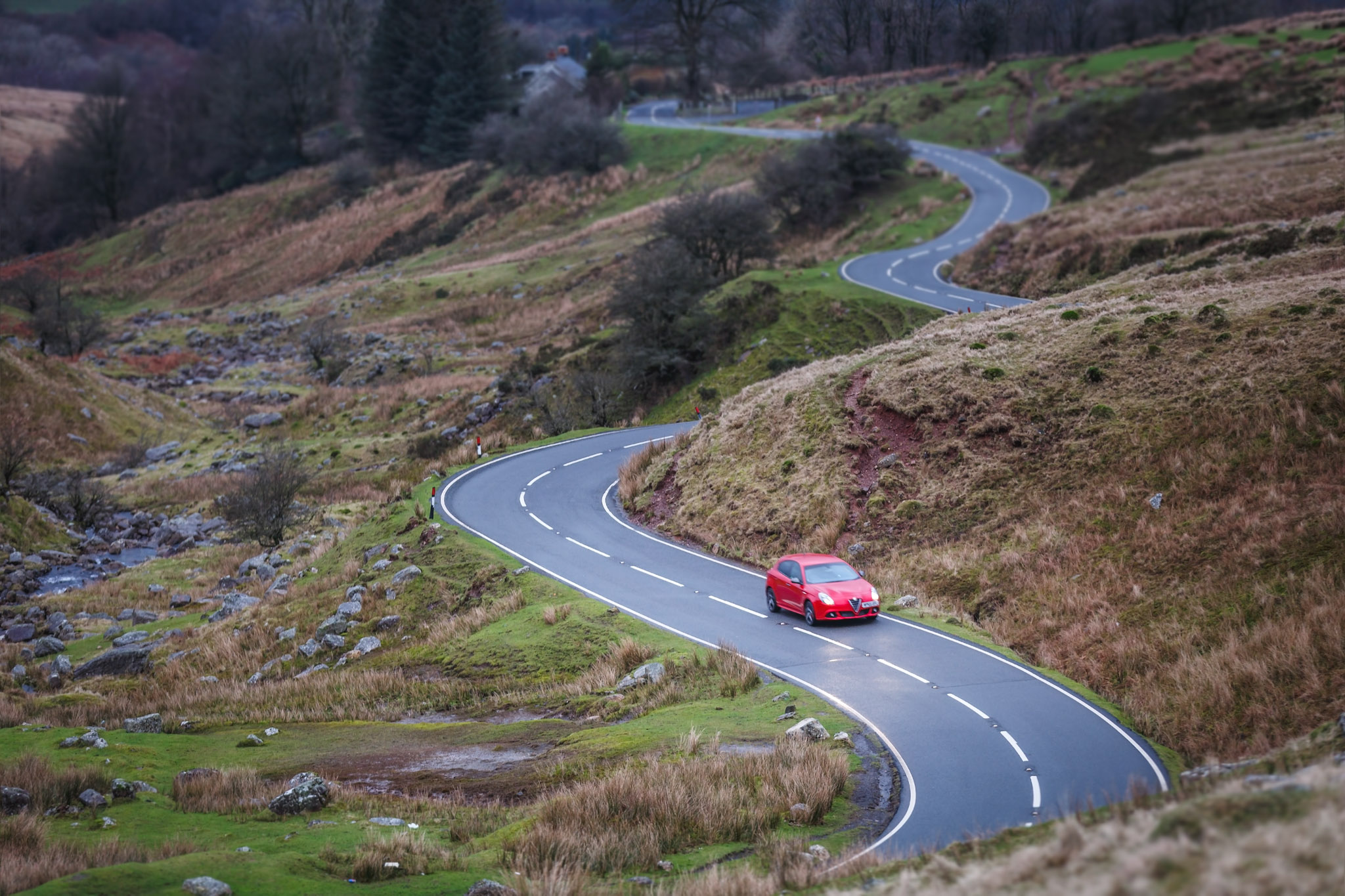 O Black Mountain Pass é uma estrada desafiadora, com belas vistas.Você estará cercado por montanhas altas, lagos gelados e vacas vagueando livremente.
Dirija-se ao norte de Edimburgo ou Glasgow e você logo chegará à estrada aberta. Para vistas ainda mais incríveis atravesse a ilha de Skye, que pode ser explorada de carro em um dia ou dois.
#8 The Giant's Causeway, Irlanda do Norte

A Irlanda do Norte é o lar de uma das melhores viagens rodoviárias do Reino Unido. The Giant's Causeway, é uma belíssima área de cerca de 40.000 colunas de basalto conectadas que surgiu como resultado de uma antiga erupção vulcânica.
#9 Cornwall, Inglaterra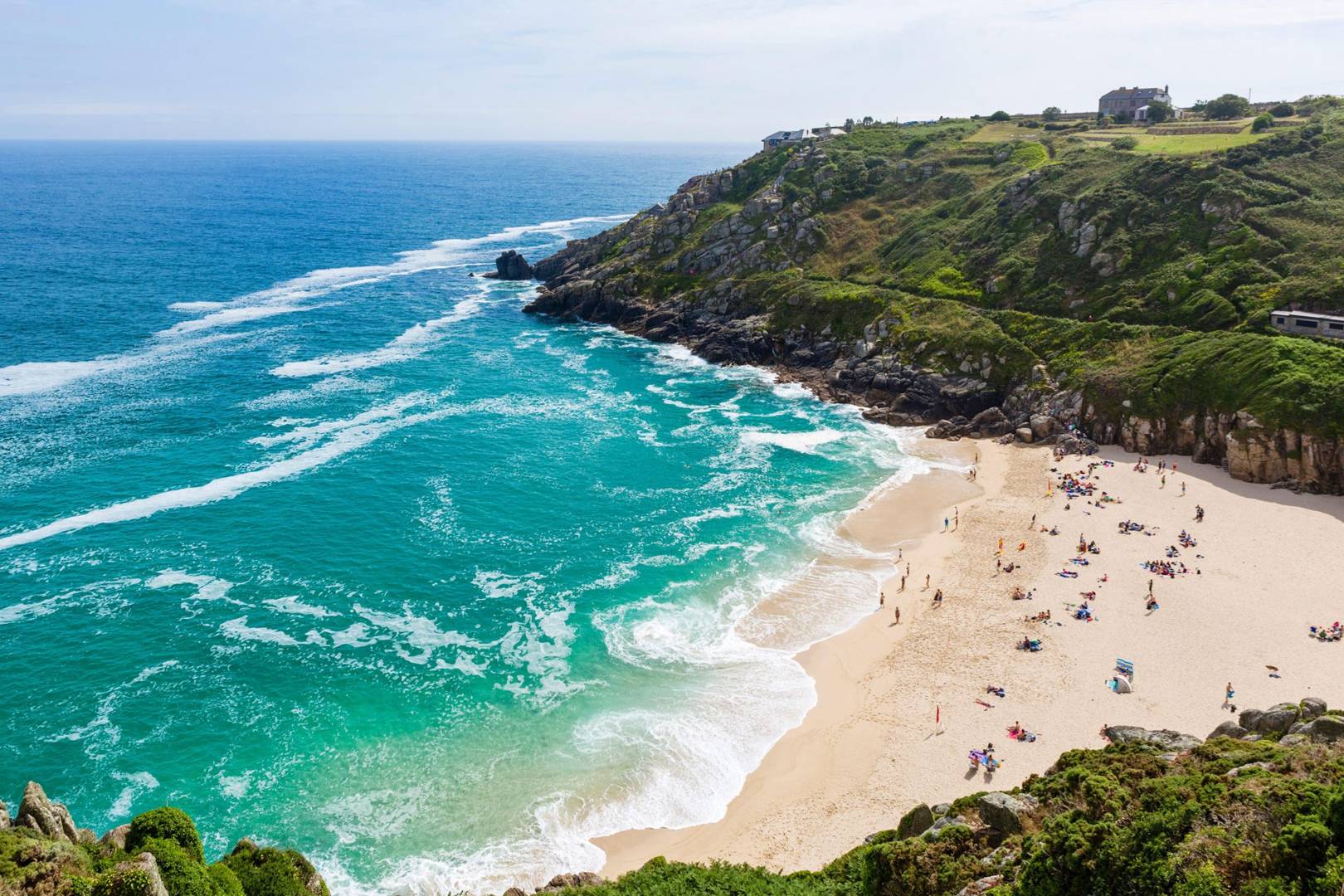 O sudeste do Reino Unido tem algumas vistas fantásticas para se visitar. Você pode seguir a costa de Padstow até Land's End. Não deixe de admirar as praias, fazer uma aula de surf em Newquay e aproveitar as ondas.
#10 Norfolk, Inglaterra
Siga para o norte  em direção de Norfolk, lá você pode explorar as praias de North Norfolk, se quiser ainda pode fazer canoagem nos rios de Norwich ou explorar os jardins de Sandringham.
Fonte: https://thatadventurer.co.uk/best-uk-road-trips/